WELCOME TO THE EVANGELICAL FELLOWSHIP OF SIERRA LEONE WEBSITE
We hope that you find every bit of information you need, information on evangelical training around the globe have also been made available for you. We welcome any questions, suggestions and comments as they are of great importance. take your time to go through God Bless you.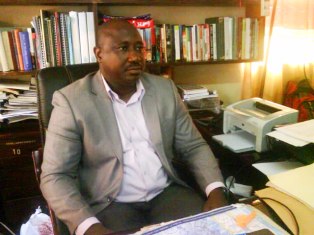 Rev Jonathan Titus-Williams (General Secretary)
A Passion for People

The EFSL has a passion to see God's love shared in creative ways with all people.

Unity is Strength

Although we often fit into God's plan in different ways, we are commited to finding the strength that comes from our unity of purpose!

Biblical Truth in Action

Without apology we are committed to putting biblical truth into action at all levels of our society.

All for God's Glory

Our desire is to see as many people worshipping God, both now and forever.
We exist to unite member bodies and communities, equip them for Evangelism, Advocacy and Poverty reduction in Sierra Leone.

 

 

An alliance of Evangelicals committed to the transformation of Sierra Leone through evangelism and community development.

Our Values

 

Whilst maintaining the ethos of the Christian faith, EFSL strives to serve its members and communities in a professional way and with the love of Christ through the following:

We work in improving the lives of individuals, communities and the nation, bringing help to them in times of need, preaching and demonstrating the love of God in a holistic way according to the manner of Jesus' ministry.

We speak for the voiceless and the church of this nation. We work to affect and influence policy at national and local levels and empowering people to know their rights (right - based approach) and responsibilities.

We reach and preach out to the lost (occultist, non-church goers) with a view of giving them the opportunity to make a decision for Christ as Lord and savior in doing so, we both proclaim and demonstrate the gospel in practical ways.

This entails the gathering of evangelicals for fellowship, accountability and planning of the fellowship. It is our coming together to discuss and agree on issues.

We want to be a learning organization in order to enhance growth, learning from one another to build on our strengths and weaknesses; lessons learnt becomes part of the planning process and exchange of ideas through effective networking

We remain focused on our strategic plan determined to achieve our goals. We remain devoted to our Christian cause which is reflected in our core values. We sacrifice our time to accomplish our mission

Our Christian conviction is based on the Bible; working to build and strengthen our relationship with God and man.

We work to positively guide and influence people to achieve God's purpose for their lives.

We stay committed to coming together, planning together and working together in a conducive environment. We focus on unity in diversity - where we appreciate and compliment each other's diverse skills, gifts and background. The big things unite us.

We promote action based on rules - we promote and encourage compliance to rules and policies.

We believe in the judicious use of all resources God entrusts into our hands and to be accountable in their use.

We are committed to doing ministry as the Lord Jesus did out of a heart of compassion for people and devotion to God.